Customization and branding
By default, the recording UI has prominent Loom branding. Some customizations are available for UI elements and Loom branding. The options vary for SDK Standard and SDK Custom applications.
Customization​
The following customizations are available for both SDK Custom and SDK Standard applications.
Customize recording types​
There are three recording types available in the recordSDK—Screen and Camera, Camera Only, and Screen Only. You can specify which recording types are allowed in your application and you can also set the default recording type selected in the pre-recording panel. Here's how.
Customize style elements​
Set the font-family of text in the recording UI
Set the font-size of text in the recording UI
Set the colors of the record and insert buttons
Branding​
Options to reduce Loom branding are only available for SDK Custom applications. By default, SDK Custom applications will not have any UI elements which link to loom.com.
In addition, SDK Custom applications have the option of reducing Loom branding.
This will remove Loom logos in the pre-record and post-record panels and put a small "Powered by Loom" message in the post-record video preview. This message will not be visible when the video is embedded for viewing anywhere else.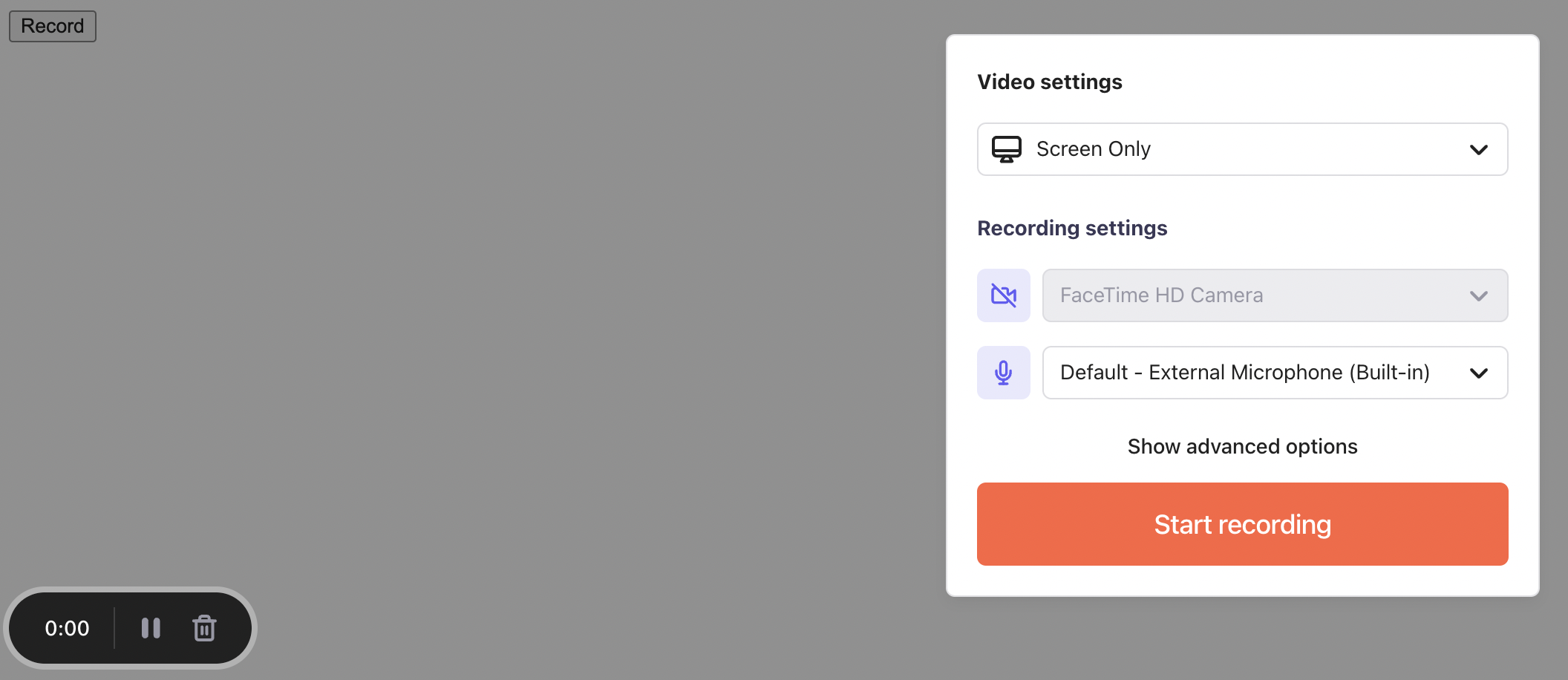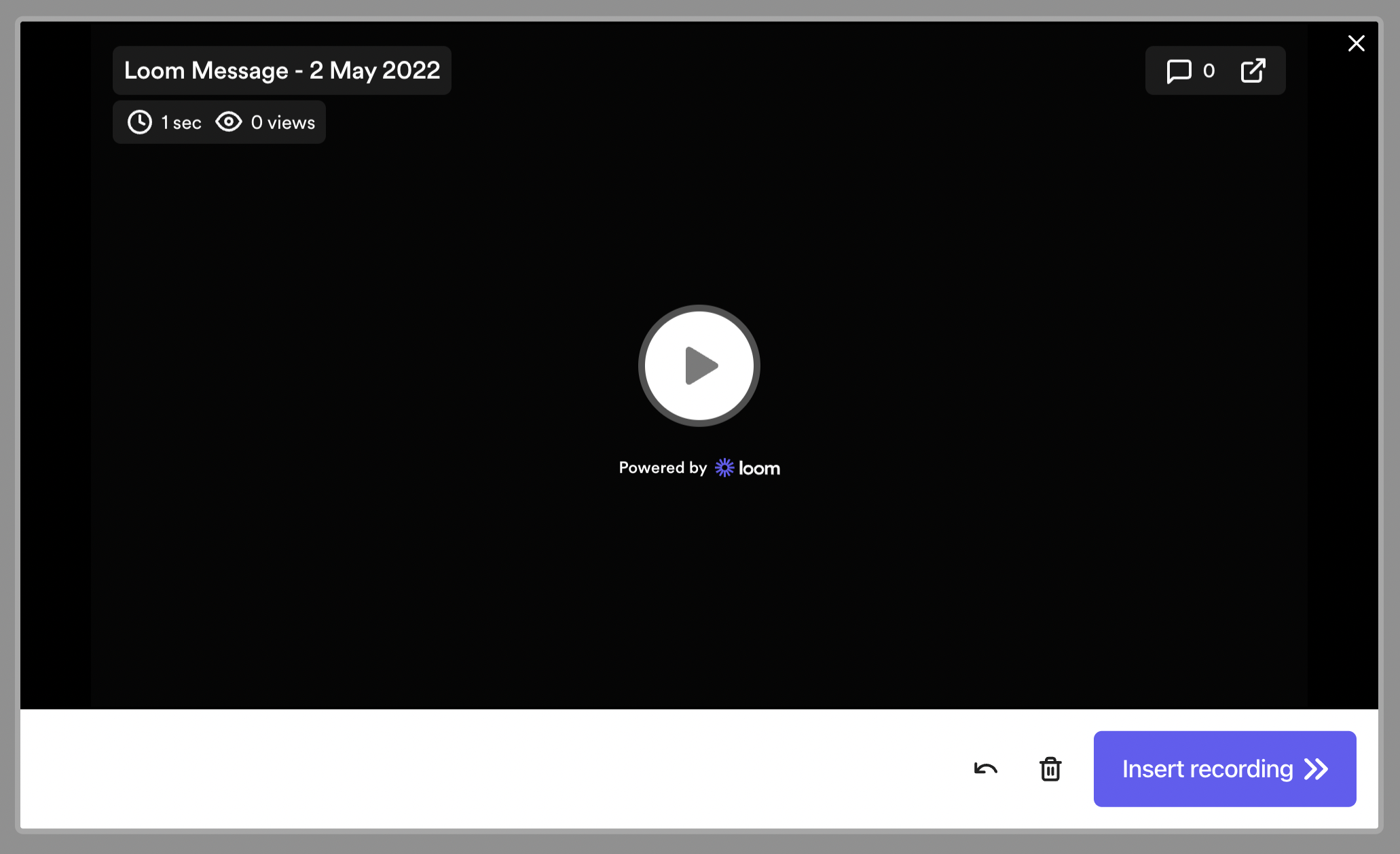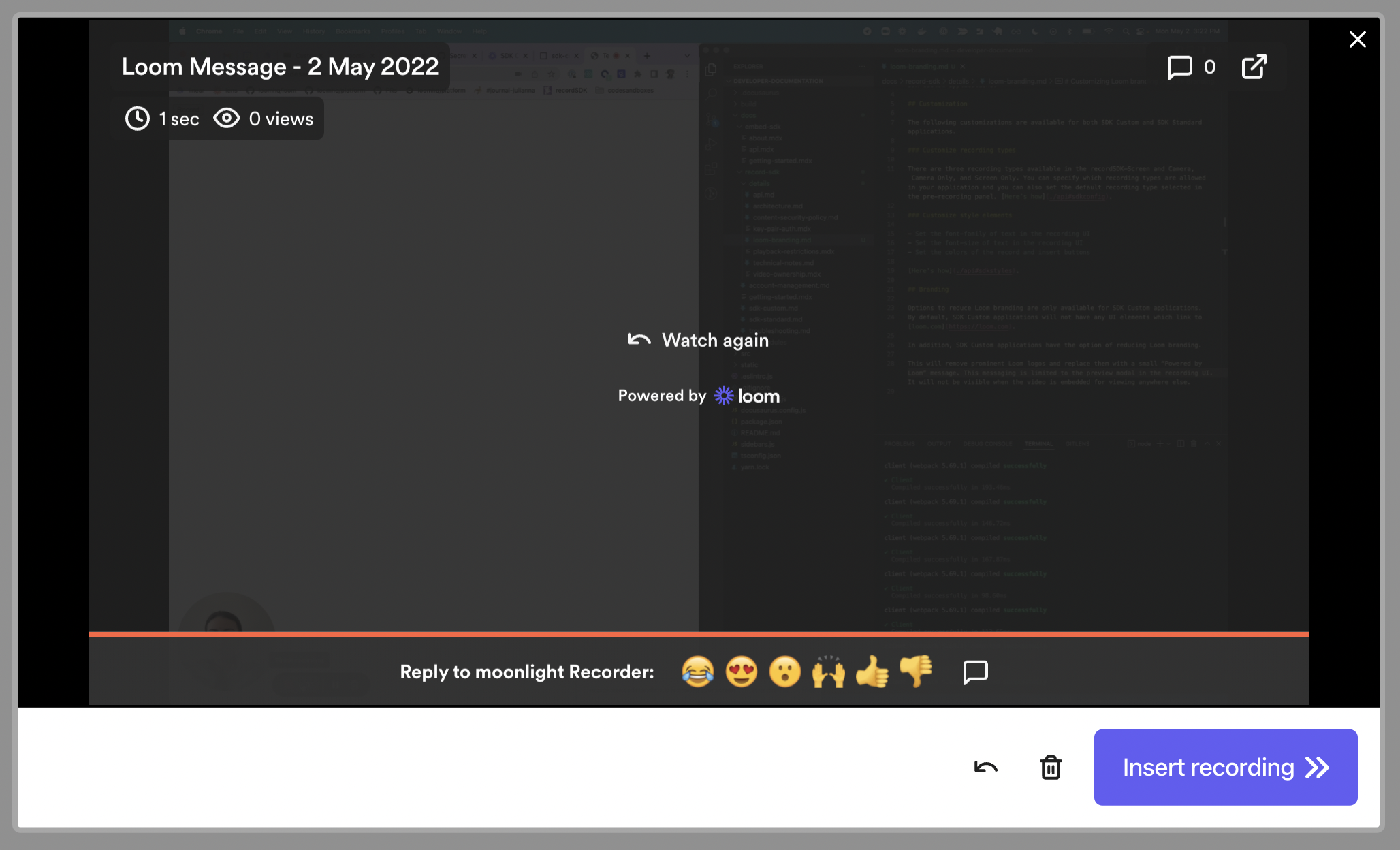 How to reduce branding​
Login to the developer portal and click the update button for your SDK Custom application. You will see a toggle to "Minimize Loom branding" for the application.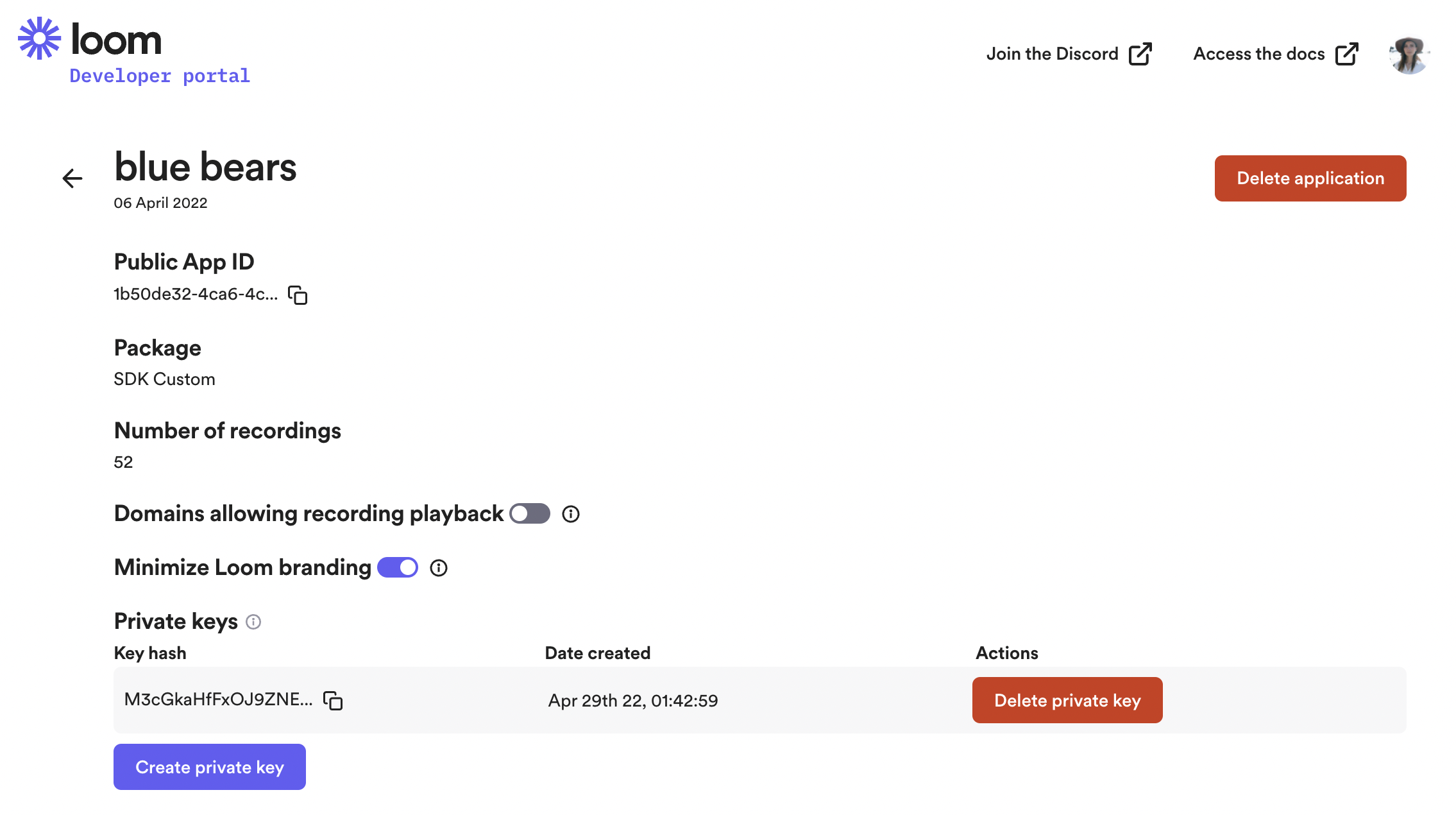 Upcoming features​
SDK Custom applications will have the ability to bring their own recording UI. When using this feature, there will no longer be Loom logos or "Powered by Loom" message in the UI. This feature is coming soon.